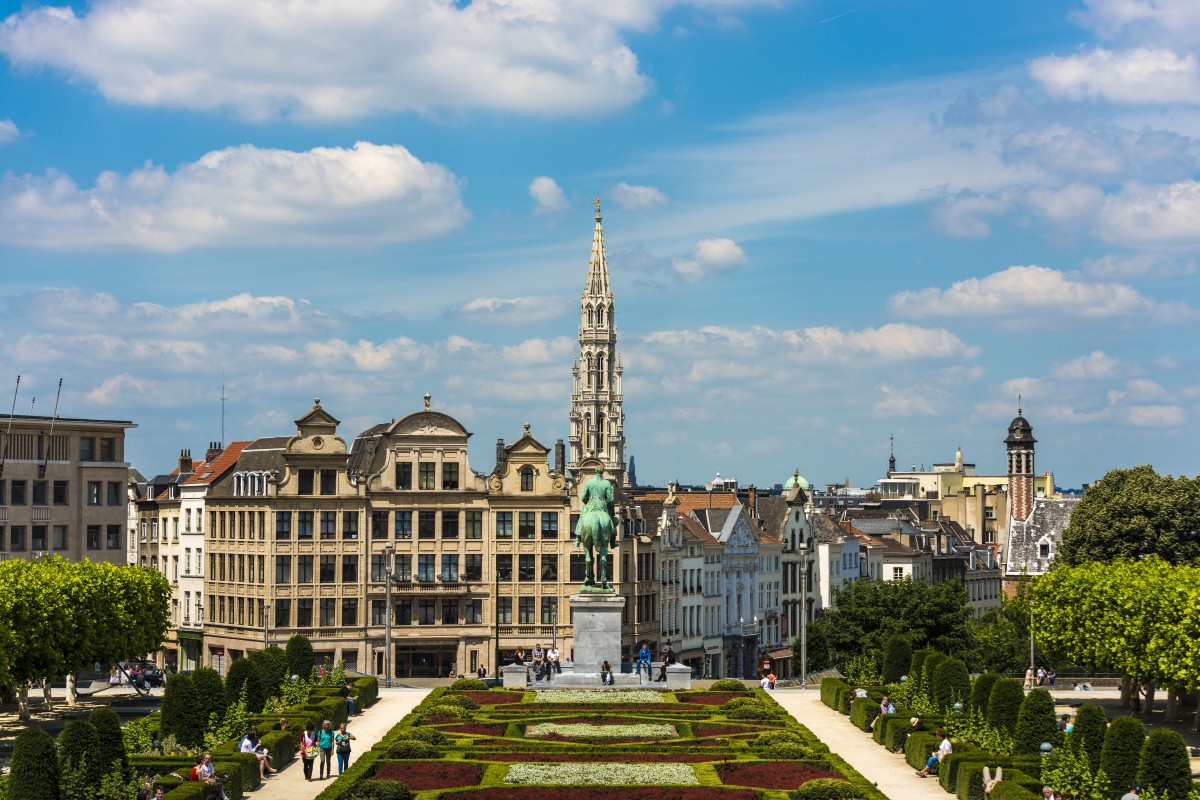 EU Companies, Trade Associations Say Google's Proposed Remedies Are Worse than Nothing
Representatives of six companies and trade associations appeared at a news briefing in Brussels on Tuesday to explain why they believe Google's proposal to the European Commission to remedy concerns about its abuse of dominance are worse than nothing at all.
In May 2012, European Commission Vice President Joaquin Almunia invited Google to offer proposals to address each of the Commission's four concerns that Google may be illegally abusing its dominance. The Commission said Google is dominant in Web search and search advertising in Europe, with more than 90 percent market share.
In April 2013, Google proposed remedies that were supposed to solve what Commissioner Almunia said at the time was "harm to competition with negative effects on consumers, in particular in terms of reduced choice and less innovation." Instead, companies and trade associations said on Tuesday that Google's proposals would actually make matters worse.
Kate Sutton, commercial director of Streetmap in Milton Keynes, UK, called the proposed remedies "unworkable, unclear and unenforceable."
"It is up to Google to prove that these proposals work. Remedies that do not remedy anti-competitive effects are no remedies at all," she said.
Christoph Klenner, secretary general of the European Technology & Travel Services Association (ETTSA) in Brussels, said that one of his 10 member companies had done testing on the screen configurations proposed by Google as a remedy to concerns about its favourable treatment for Google's own specialized products on its homepage.
Google proposes putting results for its specialized search services – for example, Google Shopping picture listings of a camera model – in a box on a Google search screen. Users can click on one of the paid direct links marked as Google content and go straight to that merchant's paid listing.
Alternatively, under Google's proposal, users can click on small, blue links to three rivals' listings of cameras (or other specialized product results). Rival sites would pay for the privilege of being included on these small text-only links. But early tests show the text links to rivals are nearly useless in giving consumers access to results from other sites that may be more relevant to them than Google's own sponsored listings, which would continue to receive favourable treatment in ranking and display under Google's proposal.
"The conversion rate is absolutely insignificant," Klenner said.
Other speakers on Tuesday said that even without testing Google's proposal, it's clear the remedies do not address the concerns raised about Google's abuse of dominance. Michael Weber, the CEO of Berlin, Germany-based Hot-Map.com said Google's proposal fails to address the problem that Google substitutes its own large maps ahead of those from any rival sites, and that even during the investigation Google had ratcheted up the anti-competitive conduct and doubled the display size of its own maps. People tend to largely ignore the other maps listed only as links in the organic search below Google's own maps, he said, based on eye-tracking studies.
"Google has turned from a search engine into a self-promotion engine of its own product," he said. Google's shift to promoting its own services instead of the most relevant results for consumers, Weber said, threatened to wipe out other providers of Internet services and content, ultimately causing innovation to shrivel.
Another panellist, Thomas Hoeppner, spoke for VDZ and BDZV, trade groups that represent newspapers and magazines. Their members are concerned that Google excerpts news and photographs from their Websites on Google News and runs ads against them. The companies that produced the content compete for the same ads with Google, which takes their content for free. This undercuts publishers' ability to generate revenue to support their production of content for consumers.
Hoeppner said Google has done nothing to solve this problem, except to tell publishers they can remove their Websites from appearing on Google. If the Websites choose to block Google from using their content, then they become invisible, he said.  "We believe this is an abuse of dominance," Hoeppner said.
Moritz von Merveldt, senior legal counsel to the broadcast service Pro7Sat1, agreed that it is commercially impossible to sustain a content business and choose to be removed from Google search, since it controls 95 percent of search results in Europe.
"How long can you keep a service up if nobody finds you?" he asked.
Professor Ben Edelman of the Harvard Business School said that Google is using its gateway position in Internet search to put economic pressure on other content providers.
He said the real test of Google's proposed remedies is whether they would support the existence of competing search engines and advertising platforms in the next several years.
"If we think the world is headed in the direction of having one vendor, that means these commitments haven't served their purpose," Edelman said.
But Google's proposal has not yet been accepted.
"We expect the European Commission to reject the remedies in their entirety and we hope Google will offer new remedies," said Sylvie Fodor, executive director of the Centre of the Picture Industry (CEPIC). Based in Berlin, CEPIC represents nearly 1,000 photo agencies and libraries across Europe.